The Smart Switch/Remote, does not need to be assigned to a room; with that said, it is often easier to keep track of from the "Devices" tab and is a good way to keep things organized.
Note: Assigning the Smart Switch/Remote to a room will not change the default control of the switch/remote; to program the Smart Switch/Remote, please see this article.
Open the Sengled Home app and tap on the "Devices" tab.
Scroll down to the "Default Room" and tap on the Smart Light Switch.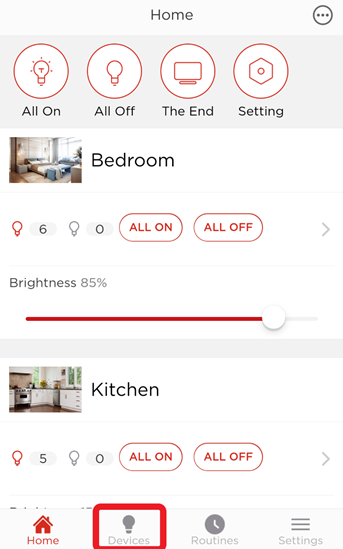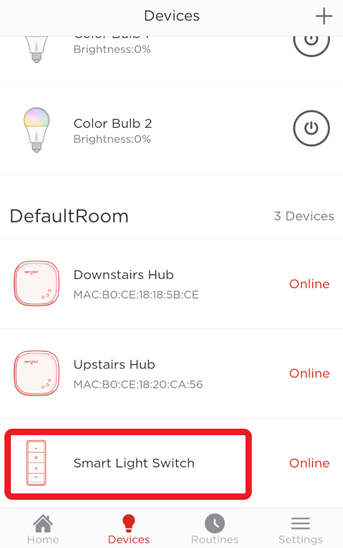 Tap the settings button, i.e. the hexagon-shaped gear icon, in the top-right corner.
Then, tap on "Room".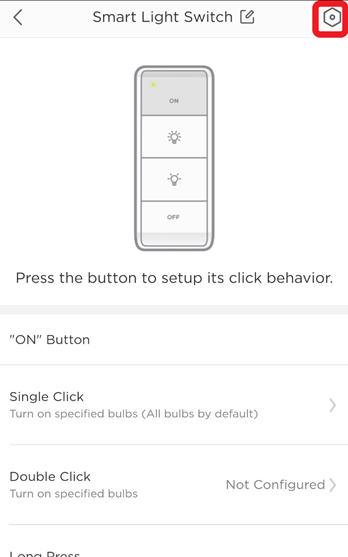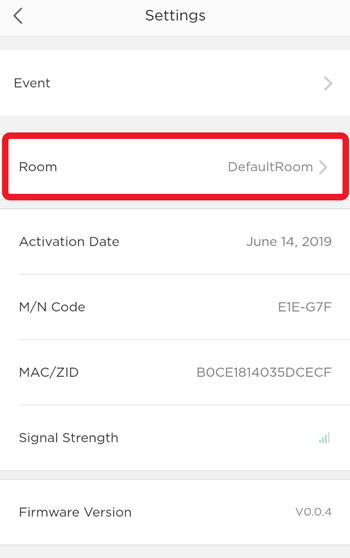 Now, tap on the room to which you would like to assign the switch/remote.
In this case, the wall mount for the wall switch/remote will be in the kitchen as the specific bulbs we would like the switch/remote to control are in the kitchen.
After selecting "Kitchen", we pressed the back button to save this change.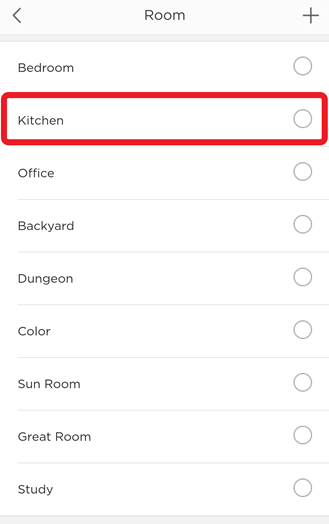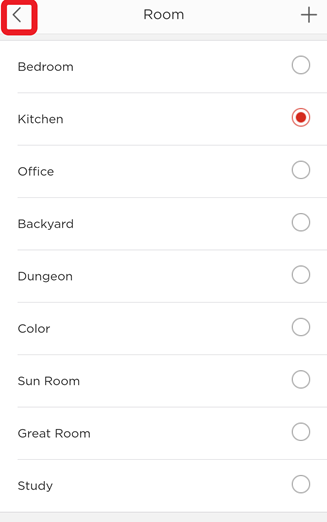 Now, we are ready to program the switch/remote so it can control a group of bulbs and/or all of the bulbs on the hub to which it was setup; for help with programming the switch/remote, please see this article.