Before getting started, do not power the Smart LED Light Strip just yet. This may cause it  to fall out of its three-minute pairing mode. Make sure your phone is connected to the same 2.4 GHz WiFi that your hub is on.
The first thing you would want to do is open the Sengled Home app and press the three dots in a circle symbol located in the top-right of the screen. Then, press "Add Device".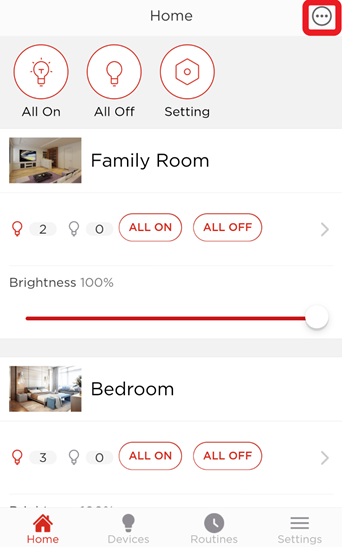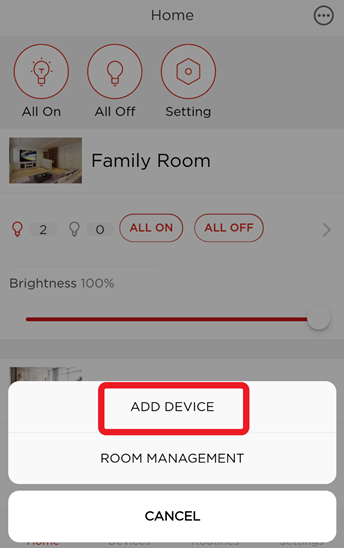 From here, press "Smart LED Lights", then select the hub you wish to add the bulb to and press "Next".
In the provided example, there is only one hub associated with the account.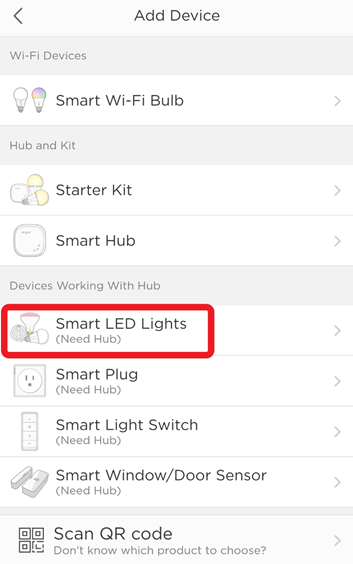 Now, press "Scan Code" to bring up the QR code scanner. This will allow us to scan the QR code on the LED Light Strip's controller.
When scanning the QR code, hold your phone in one hand and the bulb in the other. Try to scan in a well-lit area. The QR code should be about six inches to two feet away from the scanner.
The camera will auto-focus in on the QR code and scan it automatically.
If you need more light, feel free to press the flashlight button below the QR code scanner. If you are having trouble scanning the QR code, you can press "Enter MAC Address" located on the bottom of the QR code scanning screen.
After you have scanned the QR code of the controller, you will be on a screen that shows you a picture of the device, the model number of the device and the MAC/ZID number of the device. If you have another device to add, press "Scan Another One"; if not, press "Next".
After scanning the device(s) you wish to add to your hub and pressing "Next", you would power on the device(s) into the location you want to use them.
Note:  The Sengled Smart LED Light Strips are not meant to be used outdoors.
After the device(s) are powered on, press "Next" on the "Turn on your Lights" screen.
From here, the scanned device(s) will add to your hub. They will flash three times during this process to indicate they are being added to your hub.
Once added to your hub, you will see a green checkmark next to the bulb. Press "Next" to proceed.
Once you are on the "Congratulations" screen, you can assign bulbs to a room. To visually identify which bulb you are assigning to a room, press the power button a few times until you can visually tell which bulb you are about to assign to a room in the Sengled Home app.
In this example photo, we first tapped on Family Room and then tapped on "Done".