Setting your Pulse bulbs to work as a Bluetooth speaker for your Echo Show or Echo Spot would be done via the screen of your Echo device.
Please note: When the Pulse bulbs are connected to your Echo device, you will not be able to control the lights.
The Echo device connects to the Pulse bulbs as a Bluetooth speaker and does not have the ability to control the lights of the Pulse bulbs. 
To control the lights, you would have to disconnect the Echo from the Pulse bulbs; then, connect back the Pulse bulbs with your mobile device to control the Pulse bulbs via the Pulse app. 
You can control the volume of music and Alexa's voice via Alexa voice commands as usual. 

Keep in mind, Bluetooth has always been a 1-to-1 connection; this means if your phone is connected to the Pulse, the Echo device cannot connect to it. 
Here are some steps on how you can get your Pulse bulbs connected to your Echo Spot or Echo Show. The provide example shows how to connect the Pulse to an Echo Spot but the steps are identical in procedures.
The only thing that will look different with an Echo Show is the screen. The only thing that will look different with adding a Pulse Link is the name of the device.
1) Swipe down on the Echo device's screen. Then tap on the Settings button (the gear) in the top right corner.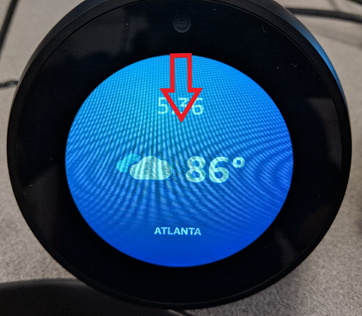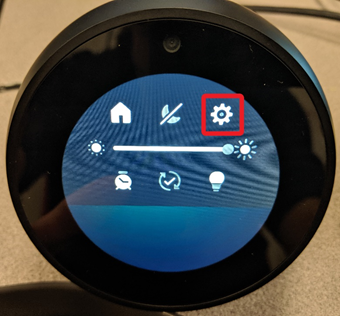 2) Tap on Bluetooth.
3) Tap on the Bluetooth device you wish to pair. In this case, since we want to connect to our Pulse system, we would tap on C01-BR30 as that is the name of the Pulse's Bluetooth.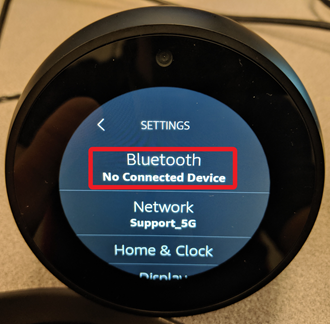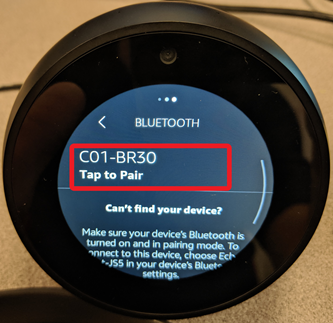 4) The Echo device will connect to the Pulse.
5) After the Echo is connected to the Pulse, the Pulse device will read as "Connected" on the Echo's screen. Now, all audio will play from the Pulse system.