Setting your Pulse bulbs to work as a Bluetooth speaker for your Echo or Echo Dot would be done through the Amazon Alexa mobile app.
Please note: When the Pulse bulbs are connected to your Echo device, you will not be able to control the lights.
The Echo device connects to the Pulse bulbs as a Bluetooth speaker and does not have the ability to control the lights of the Pulse bulbs. 
To control the lights, you would have to disconnect the Echo from the Pulse bulbs; then, connect back the Pulse bulbs with your mobile device to control the Pulse bulbs via the Pulse app. 
You can control the volume of music and Alexa's voice via Alexa voice commands as usual. 

Keep in mind, Bluetooth has always been a 1-to-1 connection; this means if your phone is connected to the Pulse, the Echo device cannot connect to it. 

Here are some steps on how you can get your Pulse bulbs connected; the example device to which we are connecting the Echo Dot is a Sengled LED with Bluetooth Speaker (Solo) but the setup is the same for connecting the Pulse or Pulse Link to an Echo or Echo Dot.
1) Make sure that your Pulse device is powered on, and that you hear the Bluetooth startup tone. Not all Pulse bulbs have this feature. If your Pulse bulb does that this feature, there should be no additional beep; if there is an additional beep, then another device is connected)
2) Once the Pulse is powered on, and you have ensured no other devices (smart phones, tablets, etc) are connected. 
3) Open your Amazon Alexa app (available on the app store) and tap on the house icon at the bottom of the page.
4) In the top left corner, please the "Echo & Alexa" button.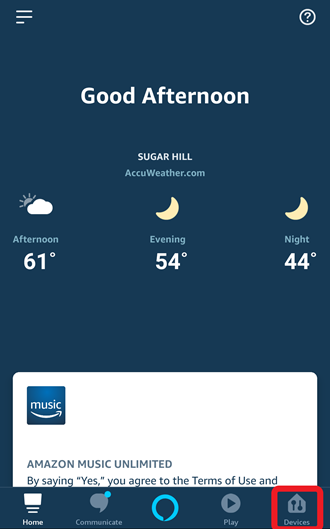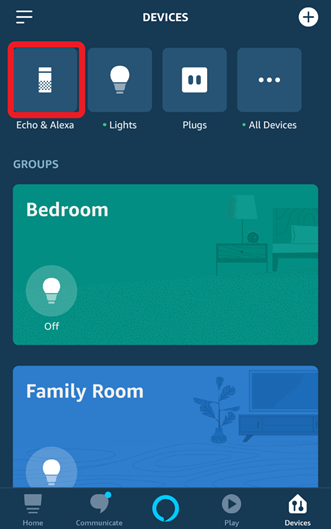 5) Tap on the Echo device to which you wish to connect your Pulse bulb(s). In this example, we choose the Echo Dot.
6) Tap on "Bluetooth Devices".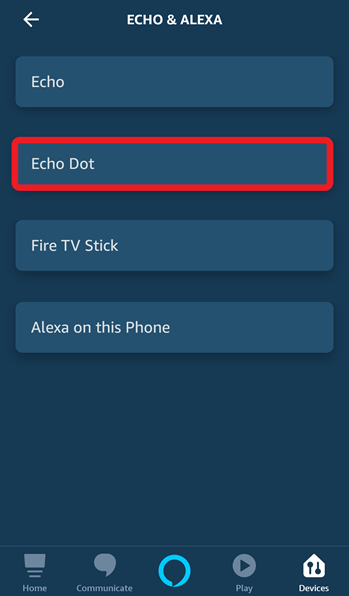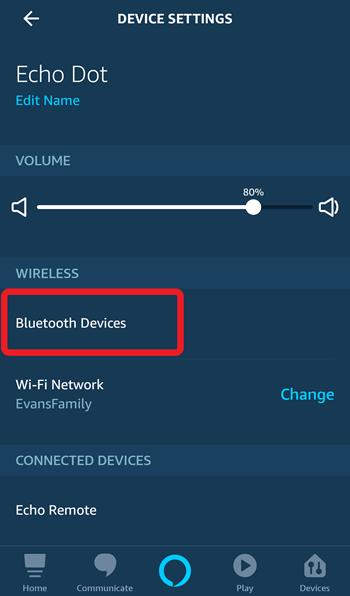 7) If this is your first time pairing the Pulse as a Bluetooth device to your Echo, tap on "Pair a New Device".
8) Once found, tap on the Bluetooth your Pulse bulb broadcasts. In this example, our Pulse Solo and Solo Pro were found, and we wanted to connect to the Pulse Solo, so we tapped on "Pulse Solo C01-A66".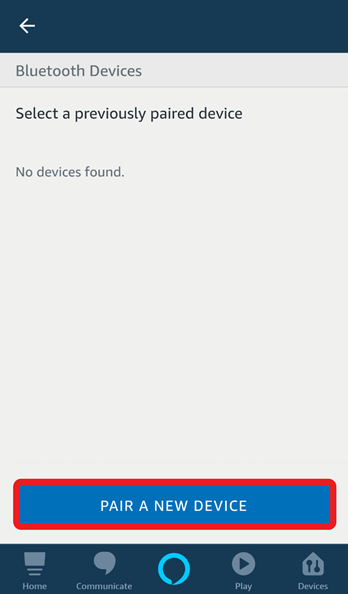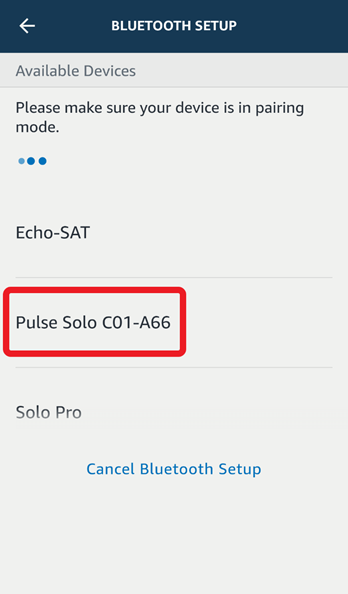 9) Now, your Echo device will speak through and play music from the Pulse device. As indicated by the below page, the Echo Dot is connected to the Pulse Solo.