Motion Detection clips are 30 second clips of the motion event the Snap has detected. If you have motion detection turned on, the Snap will create these 30 second motion detection clips when motion is detected.
To view the motion detection clip, open the Snap app and press the "Security" tab at the bottom of the page. Then, select the motion detection clip you want to view by tapping on it. In the provided example, there is only one motion detection clip.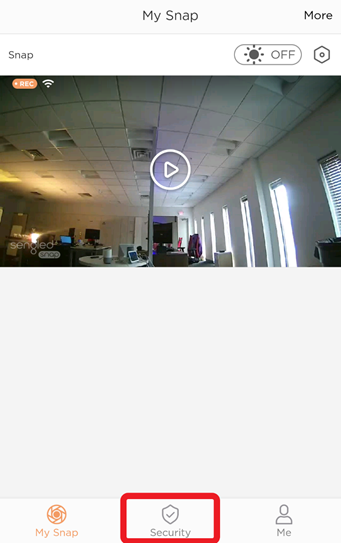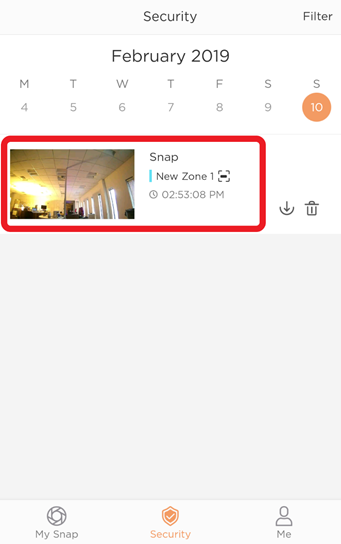 After selecting the clip, you wish to view, the clip will play automatically. You can download the clip as indicated by the icon circled in red. The clip will be downloaded to where videos are saved on your phone.
To view more than the 30 second motion detection clip, you can press the "History" tab as indicated by the red arrow. This will allow you to view what happened before and after the 30 second motion detection clip.
If you need video longer than the 30 second motion detection clip and are located in the U.S. or Canada, please contact our support team at Support@Sengled.Zendesk.com or call us at 1-877-401-5990. Our call center is open from Mon-Fri 10AM - 8PM CST and Sat 11AM - 8PM CST.
Please keep in mind your video will only be available based upon the cloud plan you had at the time the video was recorded. For example, if you only had the free one-day cloud plan, the video in question will only be available for 24 hours from the moment it was recorded.