If your bulb is not working with the hub, steps may be taken to avoid removing the bulb from the hub.
Verify that the bulb is in a powered socket.
Verify that is it in a compatible fixture. Only Element Plus bulbs are compatible with dimmer switches. Other bulbs (Element Classic and Color Plus) should not be used in fixtures with wall dimmers, ceiling fan fixtures or 3-way lamps.
If the bulb was reset, it may need to be removed from the hub. If the reset was successful (i.e. the bulb flashed five times), it will disassociate from the hub. The bulb will still appear as a sub-device, however, for the hub and will have to be removed from the hub before it can be added back to the hub.
To remove a bulb from the hub, first navigate to the "Devices" screen in the Sengled Home app. The "Devices" tab is located at the bottom of the "Home" screen. From here, tap on the icon of your hub.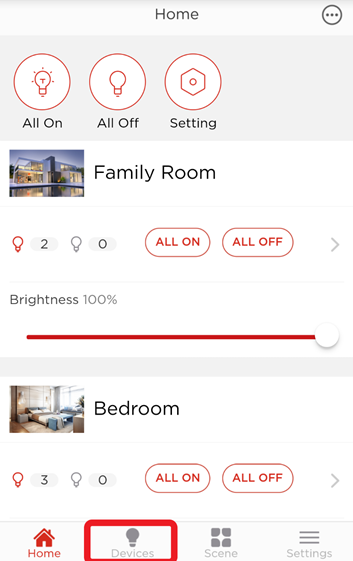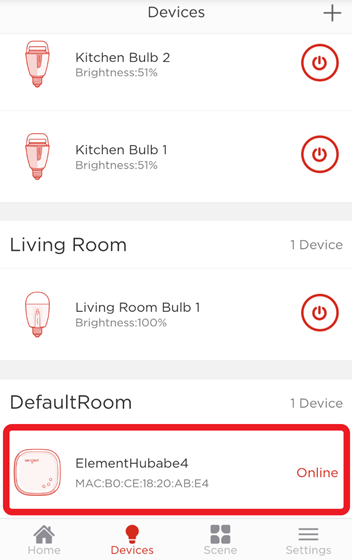 This will take you a screen with your hub's name at the top. From here, you can see all the devices that are attached to your hub. In this example, we are removing "Bedroom Bulb 2".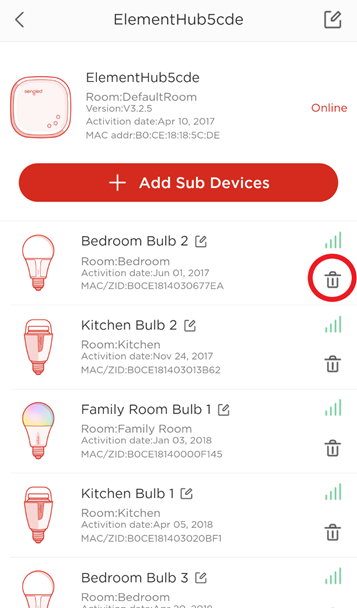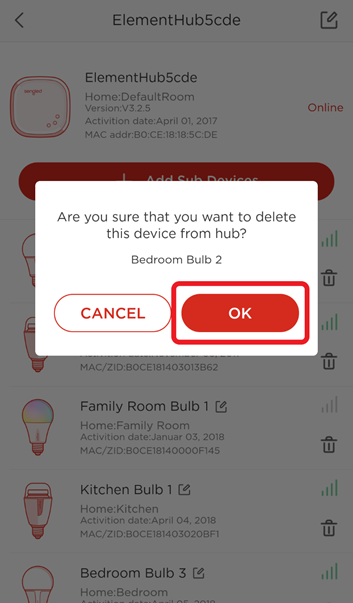 You can also remove bulbs by pressing "Delete" at the bottom of a bulb's settings page. For more information on this, please see "How do I access the "Settings" page for a bulb?"