To control a single bulb that is already in a room, tap the room that bulb is in. In the provided example, the room we want to select is called "Bedroom". Tap the name of the room or the picture of the room. This will take you to that room's screen in the Sengled Home app.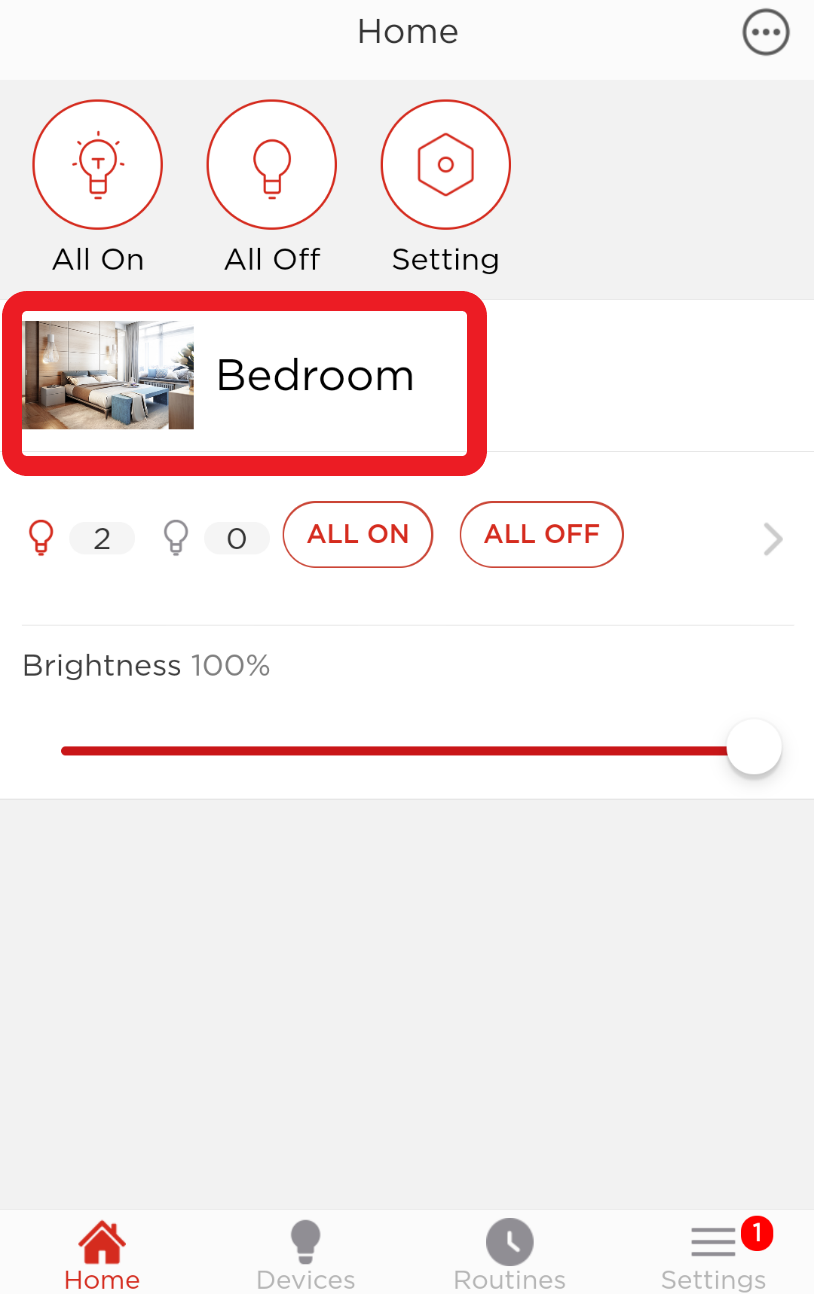 The name of the room will appear at the top of the screen. The two arrows, from top to bottom, are pointing to the power button of "Bedroom Bulb 2" and the dimming bar of "Bedroom Bulb 1" respectively.
By tapping a power button on this screen, you can turn the corresponding bulb off or on.
By holding the white circle on the dimming bar and dragging it left or right, you can adjust the brightness of the corresponding bulb.
As shown in the second photo, "Bedroom Bulb 2" has been turned off and "Bedroom Bulb 1" has been dimmed to 50% brightness.