First, download the Sengled Home app. From here, press the "Sign Up" button located at the bottom right of the Sengled Home app. Be sure to spell your email address correctly on the "Create Account" screen. After reading the Terms of Service, press accept.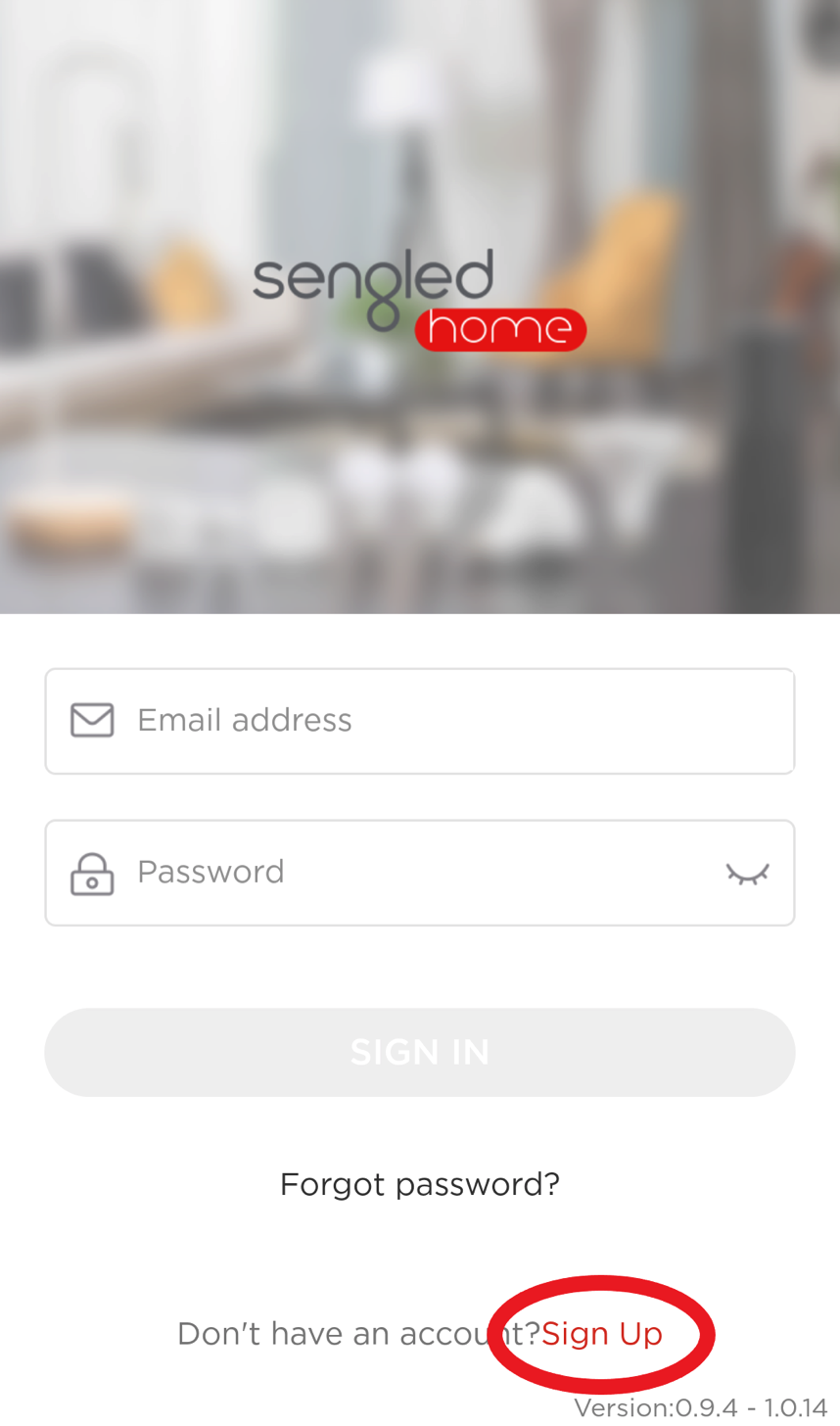 After you have created an account, you will be redirected to the login screen. Type in the email address and password now associated with your Sengled Home account.
Please note: If you have already created an account in the Sengled Element Home app or the Sengled Snap app, you can use the same email address and password associated with that account.